---
Welcome
130 Main Street
Kiowa, KS 67070
620-825-4212
Follow us on Facebook!
---
K-State Extension Agronomy E-Update
Drought Monitor
---
GRAIN BIDS ARE SUBJECT TO VERIFICATION .Cash bids are 10 minute delayed. Due to the
volatility in the grain futures,

we will be buying grains only from 8:30am through 1:00pm of each business day

.
After 6PM Cash Bids reflect the overnight session from 6PM to 7AM
---
---
Market Snapshot
Quotes are delayed, as of September 30, 2022, 02:19:45 AM CDT or prior.
---
Commentary
3 Cent Losses for Cotton

At the close for Thursday's cotton trade, prices were 259 to 333 points in the red. For December that has prices just 262 points above the July low. USDA's weekly Export Sales data had 30,222 RBs of cotton sold from the week that ended 9/22. That was down 7% on...

Thursday Cattle Strengthen

The cattle market strengthened by $1.07 to $1.50 on the day. That comes on following 6 consecutive losses for a net $4 loss (December). Central Stockyards reported 146 of the 922 head were sold for $143.50. Thursday's cash market was mostly light with sales from $143 - $147. The bulk...

Thursday Wheat Pulls Back

Wheat markets were down on Thursday, but closed off their double digit lows. At the bell futures were 3 3/4 to 7 cents in the red in Chicago, with Dec back below the $9 mark. Futures were 4 1/2 to 9 1/4 cents weaker in KC on Thursday. MPLS spring...

Weak Afternoon Turns Hogs Red for Close

After a light gap higher to start Thursday took hogs above yesterday's high, prices faded and ended the day mostly red. Losses were limited to 45 cents in the front months, though October hogs closed a net 7 cents in the black ahead of the USDA report. The National Average...

Mixed Close for Corn

The Thursday corn market stayed mostly firm through the session, ending the day within 1 1/2 cents of UNCH. The December and March contracts were red on the day, while the other nearby contracts closed higher. December stayed in a tighter dime range within 6 cents of UNCH. USDA reported...

Beans Gain on Stronger Soy Oil

Soybean meal prices weakened by 3% in the old crop October contract which dragged the other nearby contracts $4.70 to $5.50/ton weaker. BO futures were up by 2.6% to 3% on the day. Soybean prices closed the Thursday session with 2 to 4 3/4 cent gains. Meal prices have faded...
---
Local Weather
Kiowa, Kansas (67070)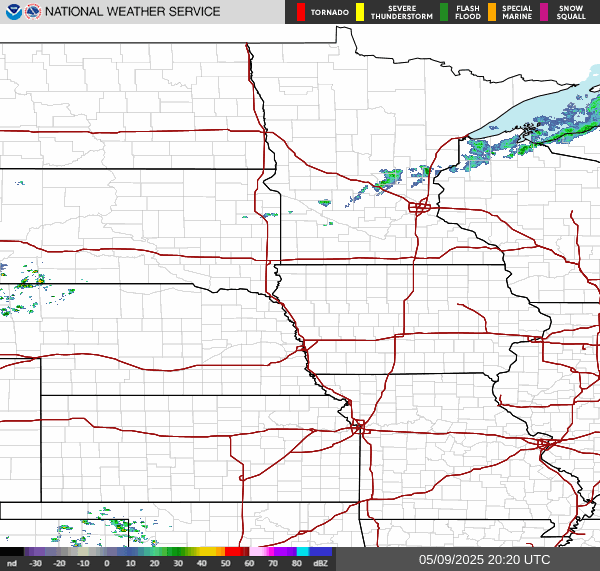 ---
---
---